Standard Hoop Bridal Bouquet in Champagne Christmas
Perfect for a vintage wedding ceremony -- especially a garden wedding, bridal shower, rehearsal dinner as a bridal bouquet, bridesmaid bouquet, toss bouquet, or wedding prom props.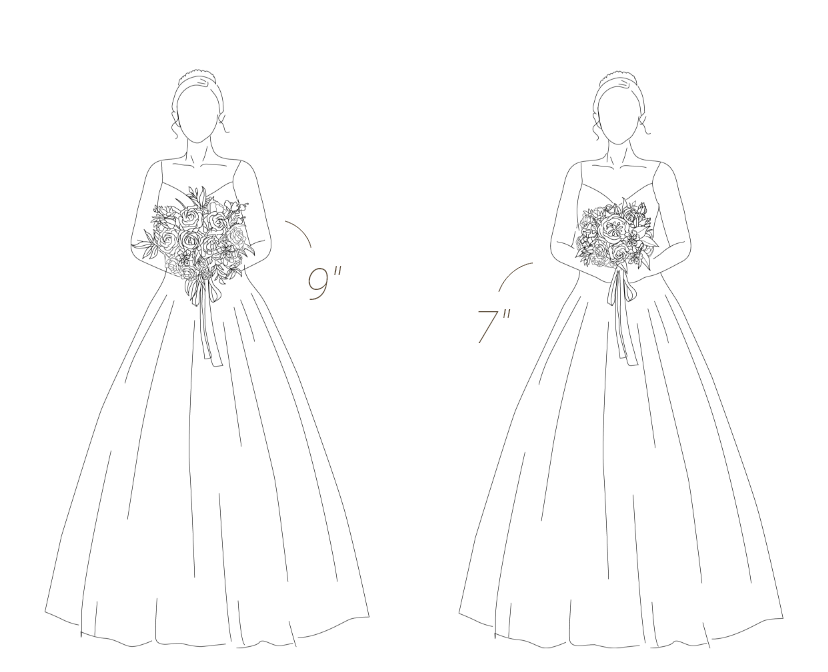 PACKAGE DETAILS:
11" Hoop Bridal Bouquet:

Package: Hoop Bridal bouquet x1. A unique and elegant hoop bouquet design to sparkle your wedding day. A white leather bag is included with the bouquet for the bride to store items such as lipstick and mobile phones during the wedding. The bag has a waterproof surface.

Size: The hoop bouquet diameter is approx.11 inches and the waterfall shape is approx.15 inches.
Material: Made of high-quality silk/foam flowers and silk greenery. Silk flowers include champagne sequin velvet Christmas flowers, champagne lilies, etc. Foam flowers include pine green avalanche rose, white gardenia, white high-centered rose, shimmer white rose, etc. Decorated with mint leaves, ivory astilbe Chinensis, golden grape leaves, shimmer golden balls, etc.
Note:

There might be a little deformity during handling, storing, and transportation. Please adjust the flower to recover its shape after receiving it.
Long-term exposure to sunlight, heat, humidity, rain, and other weather conditions might change the flowers' color and shape.